Making History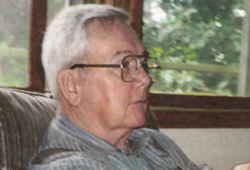 In 1963, Roy, '50 Machine Tool, and Florence Groves helped make theatre history on their first date, when they went to see the brand-new Guthrie Theater's first production - "Hamlet." The couple remained together until Florence died of Alzheimer's disease more than four decades later. Roy passed away a few years after Florence and left a lasting legacy by including Dunwoody College of Technology in his will.
Roy once said, "If it weren't for Dunwoody and the skills I learned, I'd still be on the farm in South Dakota." Roy was a Machine Tool instructor for many years, as well as a faithful contributor to the College.
"Dunwoody contributed much to the economy and provided a good labor force," Roy said. "A Dunwoody education helped many young people realize their potential."