Thanks, Uncle Dan!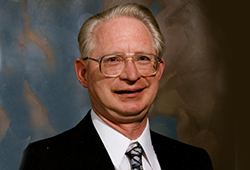 Dan Casey, '67 Electrical Construction and Maintenance, was a Bloomington, Minn. history buff, Minnesota sports fan, loving uncle and faithful Dunwoody graduate. "He had a tremendous loyalty to Dunwoody," said his brother Dennis. "It meant a lot to him." That's why, several years ago, when Dan named his three nephews as beneficiaries of his IRA, he also named Dunwoody College of Technology. "Dan was always looking out for other people," Dennis said.
Dan went to all his grand nephew's baseball games and was known as "Uncle Dan" to the young players, parents and umpires, many of whom attended his funeral.
"He was a quiet guy," Dennis said. "But people got to know him because he was always there helping out."
Dan was the self-designated fowl-ball-getter, and would even go into the swamp to retrieve wayward hits. "He was unique, caring and thoughtful," Dennis said.
When Dan died in late 2013, one quarter of the value of his IRA came to Dunwoody, continuing many years of annual giving to his alma mater. "He remembered how little tuition he paid for Dunwoody [Dan attended on the GI Bill], and wanted to make it affordable for the young guys."
Thanks for looking out for Dunwoody, Uncle Dan.